All About Pumps
I find it hard to believe that some people in the mechanical industry have never heard of Inline Sales & Service Ltd. We have been in the pump industry for over 30 years and at our current location for over 10 years now. We really are all about pumps! Since the 90's you can count on professional install, repair and parts from us. My name is Brad and I am a sales representative here at Inline Sales but I am actually more than that, I bring a lot of hard work with a wide variety of skills. It still baffles me that I get HVAC technicians in here and they tell me that they have never heard of Inline before.
That made me think of "why" so I am going to help bring the attention of how we are all about pumps to more people in the Lower Mainland. Our guys are simply the best at what they do, they really are. Hard working and talented young group of people and an owner that really cares, this is the key to success in any business. Now it is my turn to help with my skills show people why Inline Sales and Service is the place to come because we really are, all about pumps.
Pump Technologies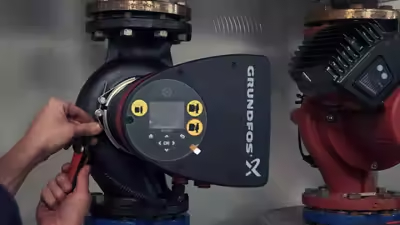 Why are there so many different pump technologies? The answer lies in the desired application area: Every industry and every pumped fluid has special requirements and requires a different approach. Fortunately, most leading pump manufacturers now also offer outstanding pump solutions for unusual problems.
However, the variety of available pump types can quickly turn into an obstacle for professional users. since it is not always easy to determine which method will be the best fit for the specific application purpose. Frequently, there are several suitable technologies. In many cases, it is a single factor that tips the balance in favor of one materials handling method.
Every pump can transport liquids. In principle, vendors utilize two delivery principles: Centrifugal pumps deliver medium using a rotating shaft that generates dynamic forces. Positive displacement pumps move fluid by repeatedly enclosing a fixed volume and moving it mechanically through the system.
Where is which pump technology being used?
The pumped fluid is not the only deciding factor for selecting the right pump technology. The application also plays an important role: While outlet pumps and barrel pumps are responsible for emptying containers, transfer pumps are used for transporting a medium from one location to another. They are among the pump types in the highest demand and are used most often in industry. They are also referred to as feed pumps and, depending on type and design, can transport every fluid medium in almost every desired quantity. Since many users often stipulate similar requirements, there are standards that ensure that comparable properties are offered in all manufacturers' pumps. These pumps are referred to as standard centrifugal pump or simply standard pump.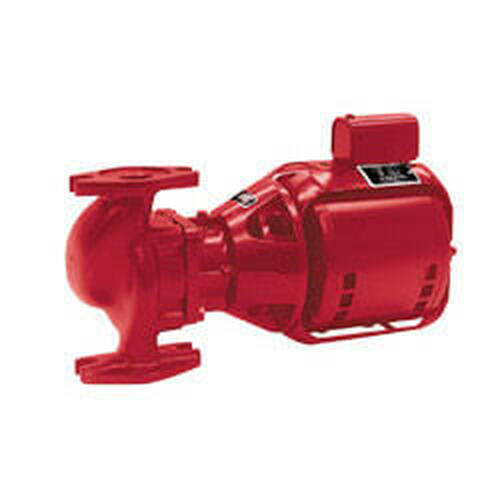 In addition to transfer and feed pumps, circulation pumps or circulating pumps are also often in demand. They are used in cooling and heating circuits, for example, if a material has to be kept at a constant temperature with water. The circulation pump is also used frequently outside of industrial applications – it can be found in nearly every heating system.
In food and beverage manufacturing and in the pharmaceutical industry, hygienic pumps are often required. With the materials that come into contact with media and design features such as easy cleaning or avoiding dead spaces, they ensure particularly hygienic handling. As a result, there is no contamination and even sensitive media, such as foods and beverages, can be transported safely. Similar requirements often apply to laboratory pumps. However, these pumps are usually much smaller than those for industrial applications.
Dosing pumps are a special type. In most cases, they also only have to process small quantities of medium. But an additional requirement calls for the highest possible throughput precision . Dosing pumps are available in numerous shapes, which differ not only with respect to precision, but also with respect to dosing intervals.
Booster pumps are used if an industrial process depends on a specific and often very high pressure. If, however, high pressure is required across the entire process (e.g., in humidification or injection molding), then high-pressure pumps are required. In contrast to this situation, media with particularly high temperatures have to be transported with high-temperature pumps that are specifically designed for this application. The same applies to pumped fluids in the extremely low temperature range; these require the use of low-temperature pumps (cryopumps).
Which are the available pump designs?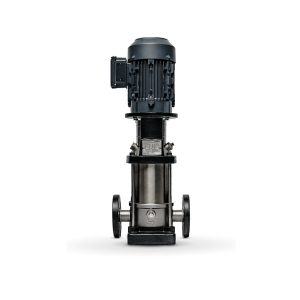 As with the different technologies, the same also applies for design: The application stipulates the installation. While a horizontal installation may be able to simplify make for simpler maintenance, a vertical installation of the pump offers space advantages in narrow installations. Although the design of single-stage pumps is more maintenance-friendly and simpler, multi-stage pumps can build up higher pressure more easily.
Pumps that are mechanically sealed are used for many types of media and applications. If particularly aggressive, toxic or explosive fluids are handled, seal-less, hermetic pumps have to be used. There are also differences in suction characteristics: Self-priming pumps offer advantages for pumped fluids with high gas content, immersed pumps are often used in the water and wastewater sector.
Depending on pump technology and application, pump manufacturers have to ensure that various standards are being complied with. Important standards are issued, for example, by the American Petroleum Institute (API) and the International Standards Organization (ISO). The ATEX directives of the European Union for explosion protection are also relevant for numerous industries.
The desired requirements for some applications can be fulfilled by standardized pumps. However, in some cases a standard pump is not suitable. For those purposes, well-known pump manufacturers offer custom-made designs that are specifically tailored to the medium and handling conditions. Particularly in industrial applications, most of the pumps are specifically dimensioned for the respective application since the requirements are very particular and can hardly be addressed with mass-produced standard pumps.
What materials are pumps made from?
Most of industrial pumps today are made of cast iron, but there are also numerous special designs with respect to the material. These always depend on the medium to be handled, the technical process conditions, the industry, and also applicable standards. In principle, a distinction is made between the pump housing material and the material of the components that come into contact with the media.
Examples of common materials for components in contact with media:
Cast iron
Metal
Stainless steel, nickel-chromium steel, duplex, titanium, Hastelloy, bronze
Ceramics
PP, PFA, PVC, PVDF, PEEK, PTFE, UHMW-PE
Synthetic carbon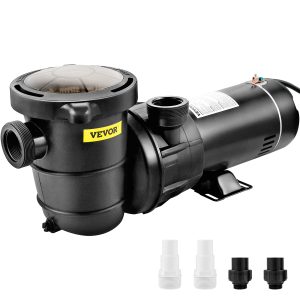 Plastic pumps are often used as acid pumps or as chemical pumps or for other media that are very aggressive. Metal alloys such as Hastelloy can also be used in some cases, especially if high temperatures are achieved. Pumps whose components in contact with media are made of the relevant resistant materials, will also transport such media reliably and without additional maintenance effort.
Users in food production depend on stainless steel pumps for numerous primary processes: In contrast to a standard pump made of cast iron, they meet the industry's high hygiene requirements. For food and pharmaceutical applications, this also applies to the pump housing: It has to be easy to clean to ensure that there will be no contamination. Housings made of stainless steel are generally needed to meet this requirement.
What drive types are available for pumps?
In the industrial sector, the electric motor has become the absolute standard for driving pumps. It offers many advantages: It operates quietly and cleanly, and electricity is usually easily available in industrial installations. When it is equipped with a frequency converter, the pump's speed can be adapted easily to the handling requirements, thereby conserving energy and sparing wear on the installation.
What other drives besides the electric motor are available for pumps?
Diesel engine
Hydraulic motor
Compressed air
Magnetic coupling
Solar drive
A diesel engine may be required in remote installations that are not connected to the power grid, for example, in water works. Compared with electric motors, drives with compressed air offer a high degree of explosion protection.
If an application requires that the pumped fluid be hermetically sealed against the environment (for example, due to high flammability or in case of particularly toxic media), then magnetically coupled pumps are required: Here, the motor is connected to the impeller via a magnetic drive system so that the product chamber is safely separated from the environment.
Depending on the application case, manufacturers also offer additional special drives, for example, an environmentally friendly solar drive – entirely according to the given conditions.
The right pump for your application – discover it now!
No matter whether it is a standard application or a special case: You can find the right pump – even for the most improbable requirements. To make the right selection for your industrial application, feel free to use our online estimate form and find the pump you need today. We have stock where others do not! You can count on Inline Sales to be there for you.
After entering your specifications, you will receive a selection of pumps suitable for your application. The more detailed and precise your information, the more precisely that we can determine the right pump technology and then request a no-obligation quotation. This enables you to find the right pump for every requirement.