Pump Motor Repairs & Installation Surrey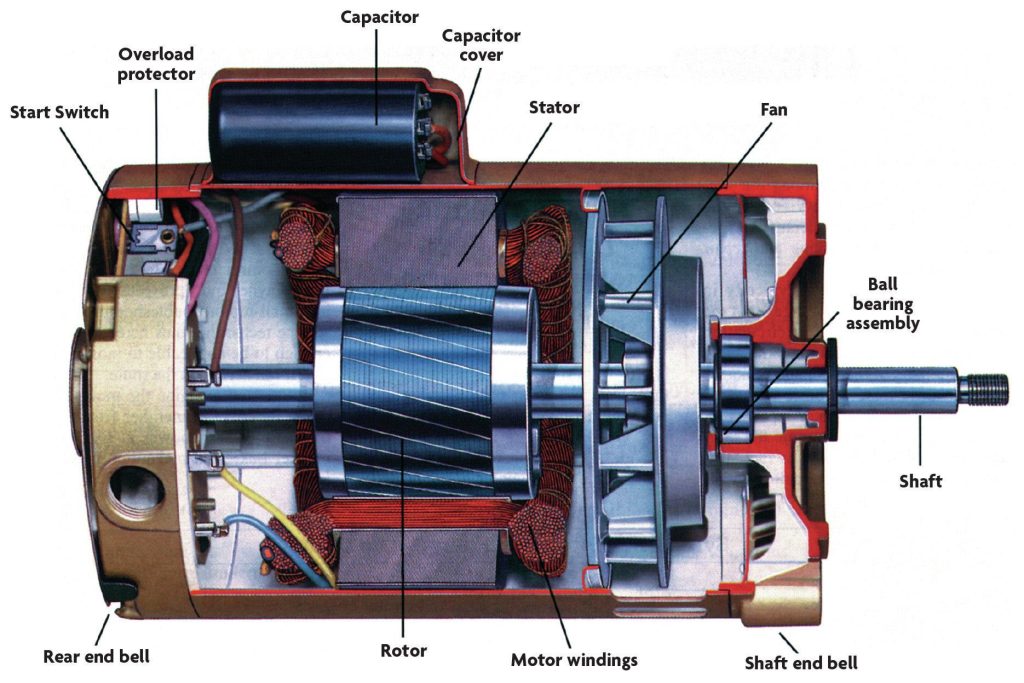 We provide reliable and affordable electric motor repair services in Surrey and throughout the Lower Mainland, with available pick up and drop off services. We also repair pumps, heating and air conditioning motors in the Fraser Valley and other types of  pumps. Our in house team can repair any brand of pump motor; WEG, TechTop, Baldor or any other brand. If we cannot repair it we can replace any motor, any size.
Electric Industrial Motor Repair and Parts
Contact Us today to obtain a no obligation estimate for your electrical motor repair or replacement.
As one of the most critical parts of industrial operation, electric motors are commonly found in various industries. Proper working of electric motors is extremely important because several industrial applications depend on the performance of these machines. But sometimes even a minor issue with an electric motor can cause downtime, halt production and reduce productivity. To avoid these issues, you need to keep your electric motor in top-working condition.
At Inline Sales & Service Ltd., we have vast experience in repairing electric motors of all types. Our services help customers maintain and protect the productivity of critical equipment. We specialize in the repair, winding, and overhaul of electric motors of all sizes. Our technicians are equipped to repair and rewind industrial electric motors to prevent unplanned production downtime.
On Site Motor Repairs & Replacement
We can promptly deploy our expertise at your site or in our shop to minimize your downtime. Our aim is to protect your productivity and ensure the optimal performance of your motors. Inline sales and service is also equipped to pool pumps, heating, and air conditioning motors and other types of mechanical systems. We provide repair service for all makes and models of pumps. With years of experience in the industry, we have become the first choice for pump and motor repairs or replacements in Vancouver, Surrey and the entire Fraser Valley. We serve a diverse customer base- from large industries to small start-ups. Our technicians excel in all aspects of electric and mechanical motor repair and rewinding, circuit board repair, as well as industrial electronics repairs. As a leader in the electric motor repair industry, we can quickly locate the causes of machinery failure and keep equipment in top operating condition to prevent breakdowns.